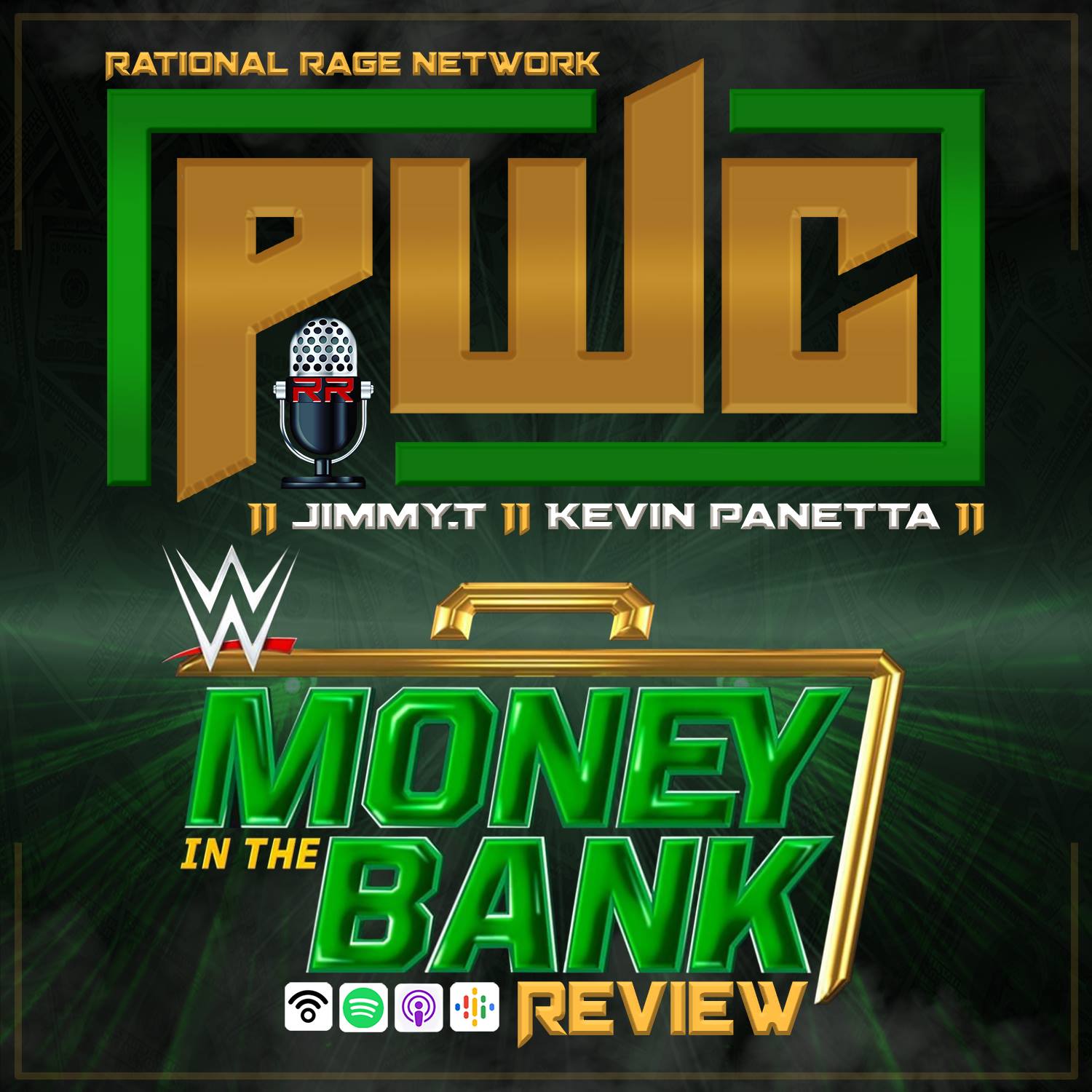 Jimmy T is joined by the $1 Kingpin Kevin "Sexy Time" Panetta as the boys review this past weeks wwe ppv MONEY IN THE BANK! We also touch on Cm punk and if hes joined aew? also daniel bryan signing with aew? who's going to get the dollar? all this AND MUCH MUCH  MORE! THIS IS THE PWC! AND THIS THE MITB REVIEW SHOW RIGHT HERE ON THE RATIONAL RAGE NETWOK!  
Get an Unlimited Hosting Plan with Podbean and help support this show: https://www.podbean.com/rationalrage
Sign up for a Business Hosting Plan and help support the show!Just click: https://www.podbean.com/pro/rationalrage
Follow us on the Twitter:
@Rational_Rage
@PWC_SHOW
Follow us on Instagram:
@rational.rage
Subscribe to Rational Rage here:
https://rationalragenetwork.podbean.com
Connect with the Rational Rage on Facebook:
https://www.facebook.com/rationalrage
Connect with the PWC Discussion Group on Facebook: 
https://www.facebook.com/groups/411279583594329 
https://twitter.com/_DJMASSFX_
https://www.facebook.com/kevin.panetta.9
https://twitter.com/KEVSMASH247
**SPECIAL OFFER**
Check out the Pro Wrestling Loot Crate.  When you subscribe you're not only getting awesome pro-wrestling merch, you're also supporting the PWC!  Pro-wrestling merch ranging from DVDs, T-shirts, posters, action figures, signed photos and MUCH MORE!  All sourced from companies such as WWE, AEW, TNA, ROH and independent companies through the U.S.  Receive up to 8 items a box. Nothing like this before, so DON'T MISS OUT! Follow the link: https://shrsl.com/2ps9t to get your Pro-wrestling loot crate TODAY!